Every organization should have as well-functioning systems as possible
We have managed many business-critical systems for both larger and smaller organizations within banking and finance throughout the years. Thus, we are specialists when operating in every part of the management process. Here you'll find more information about our offering within Application Management.
IT support for a business is never static. Maintaining a system throughout its entire life cycle is a dedicated commitment that requires planning and a holistic approach. The needs and demands for IT management differ between organizations, and today there are several methods and frameworks to identify, plan, deliver and evaluate IT services. One of the more flexible and influential recent ones is ITIL, a compilation of best practices that describes how working methods and organizations can be structured to deliver IT services steadily and cost-effectively.
Every organization should have as well-functioning systems as possible to be able to focus their time and engagement on new business opportunities. Our offer within Application Management is built upon four services based on ITIL. These will provide users, system owners, and other stakeholders with tools for diagnosis, change, and management, as well as hand-over or settlement. The services are adaptable and can be used within different projects or over an entire system lifecycle.
Initially, we analyze the systems, how resources should be allocated, and how roles are distributed. A crucial part here is to define the production service level and to prepare for any hand-over or settlement.
Management diagnosis
Identify configuration objects
Identify existing service levels
Define service levels
Define roles and responsibilities
Create a new SLA
Create a transition plan from the project
Agree on service levels
Agree on obligations in the contract
Transformation describes how the project establishes the new management service in the organization and the supplier.
Create documentation
Establish service monitoring
Provide training
Evaluate service levels
Evaluate workflows
Implement service control
Transfer responsibilities
Service Delivery is the execution of the daily delivery. The service covers the application's entire life cycle and thus lasts for a long time. The current system is in management mode, where problems and events are evaluated and can bring improvements. Financial sustainability, security, and necessary infrastructure are also managed – and through reports, stakeholders can monitor the quality of the service. Service Delivery contains four main services. Read more by clicking one of the headings below.
In the final step, you look back to the initiation phase of the project, where hand-over responsibilities were defined according to the client's wishes. The service can be returned, discontinued, or passed on to a third party in the Hand Back phase.
Genomförs i projektform
Definiera och avgränsa omfattning
Skapa dokumentation
Identifiera mottagande roller
Genomföra utbildning
Överlämning till motpart
Applicon's management diagnosis
– an action plan for better management
System administration tends to consume resources without providing any increased experienced value or quality. Together with the system owner, we go through about 50 measuring points that are graded to measure how well the system is administrated today and how well it can be managed. Typically, the diagnosis takes about 1-2 weeks. The management diagnosis will provide substantial support for prioritizing management measures. The diagnosis can be used to screen the system comprehensively or to shed light on specific problems.
We evaluate different components within the following areas:
System structure
Documented / informal knowledge
Organization and processes
Please contact Martina for more information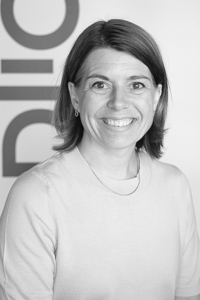 MARTINA GAMSTEDT
Business Area Manager Core Banking
+46 (0)76 – 770 62 77