The banking and finance industry is constantly changing. New market players are putting up a challenge, regulations are changing, and modern technology provides new opportunities and distribution channels. There is a whole new generation of customers with different expectations and needs, and to achieve profitability, internal processes need to become more efficient.
Putting all of this together, we are facing both new demands and new possibilities for change, flexible processes, operational support, and rapid implementations. The need for proactivity is becoming increasingly important, and we need to transform our IT platforms into strategic tools for business operations.
Applicon has extensive business knowledge and experience in Core Banking and Finance & Leasing to help you achieve this. We support banks and finance companies the whole way through their digital transformation. Our employees have extensive experience and knowledge in the operations and business processes of the banking and finance industry.
We have helped two of Sweden's largest banks replace their core banking solution, making us a unique actor in the Swedish market. Applicon has just over fifty employees, and our office is located in the Mood mall in central Stockholm.

Please contact Martina for more information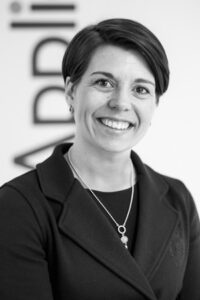 MARTINA GAMSTEDT
Business Area Manager Core Banking
martina.gamstedt@applicon.se
+46 (0)76 – 770 62 77