Applicon Core Banking Solution
We build banks!
Applicon offers a banking solution based on standard components that is flexible, easy to use, and have defined APIs to work with. We are a leading provider of implementation, consulting, and management of international core banking solutions. Today, we are responsible for the ongoing management and development of the core banking solutions for SBAB Bank and Landshypotek Bank.
The core of a bank's IT system must be efficient, user-friendly, and adaptable to surrounding systems through APIs. In a rapidly changing market, it should be easy to act on rising opportunities and create services that customers demand. Applicon's core banking solution is based on SAP. We have chosen to work with SAP because they are leaders in these types of business systems and offer a future-proof and proven solution that makes businesses efficient and competitive.
With a modern base as our main platform, we have built a functional framework that is intertwined with Swedish payment infrastructures. Applicon delivers the systems and is responsible for implementing and integrating with other banking systems, including payment. We are one of SAP:s largest service partners in the Nordic region. For medium-sized and smaller banks in Sweden, Applicon is SAP's implementation partner.
With our solution, you can:
Act quickly upon new business opportunities
Improve the customer experience
Automate complex processes
Simplify the implementation of new regulations
Reduce the risk of incidents and maintain a high level of security
Please contact Martina for more information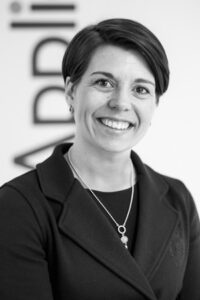 MARTINA GAMSTEDT
Business Area Manager Core Banking
martina.gamstedt@applicon.se
+46 (0)76 – 770 62 77